Interactive boards in VR
Created using StereoKit for the Mixed Reality Dev Days 2022 Microsoft Hackathon. This is just a hackathon project so be kind!
Created by @LeeEnglestone
What is BoardsVR?
Variety of common boards
Use a number of commonly used board layouts including Kanban, SWOT and the Business Model Canvas.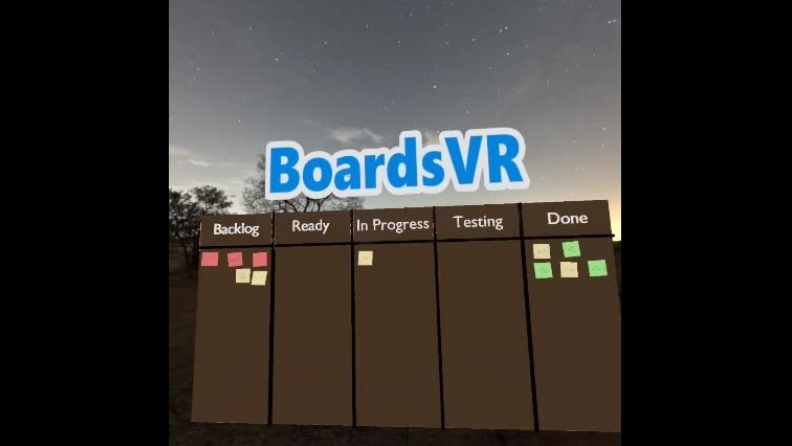 Unlimited coloured cards!
Never run out of coloured cards again with unlimited multi coloured (red, green, blue, yellow) cards. Awesome.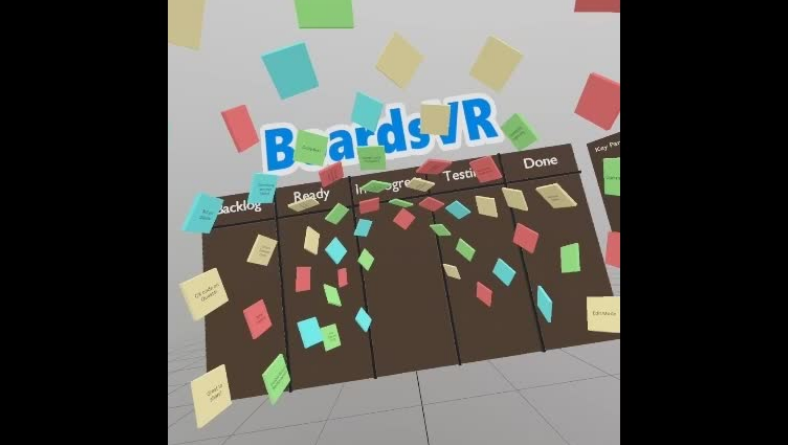 "I love creating immersive experiences solely with code - I am amazed how simple and powerful StereoKit is. The fact that I can write code in Visual Studio that runs both on HoloLens and my Oculus Quest via OpenXR is game changing."

Lee Englestone
/
DevRel Lead, Avanade